Reliable team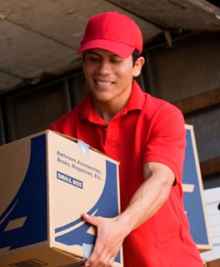 While you are planning relocation from your present home, moving your business' office, or you have to deliver, a bulky, large item such as a sofa or a fridge, you require two key things. First and foremost, you require to hire van that is large enough to carry your goods or items from where they presently are and where they have to be. The other thing you require with a vehicle is an additional pair of hands to aid you with the loading and unloading of your goods.
There is simple solution to avoid any problems and move smoothly. Save yourself from all these nasty favors and stress, invest a few additional quid in professional service and acquire some great benefits. Hire someone who knows what they are doing, while you just have to sit back and relax with everything being handled perfectly by an experts.
Being precise, you require UK man and van services!
You may think as why to hire a man and van service, when you can ask one of your friends to help you with it, and tie the sofa to the top of your car? Well, below are the primary reasons as why you should not be asking any of your mates, and instead prefer spending a few quid of hiring a man with a van service. Therefore, before you finalize, read on.
Cheap Van Hire Services
Help with loading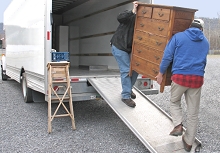 One of the reasons as why we can think of to not hire some professional service while relocating is the price. Certainly getting someone to drive out to your office or home, load all your logistics, drive over to the new locality and aid you unload your boxes will definitely cost you an arm and a leg.
As a matter of fact, it is not so! Opt for a man and van service, you can start from a very low price, which is normally not a great deal of money while you are dropping tens of thousands of pounds on a new family home or an office building.