Air services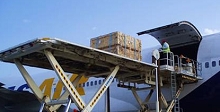 While you are planning your move abroad from the UK, whether you are relocating for studies or work, emigrating or retiring, careful consideration is needed for different aspects of moving to another country, but particularly the financial side of things, like will you be able to afford the relocation, finding a reputable international removals services, and your life after you have relocated.
International removal services can help you with all the necessary planning as well as the support you require for your move overseas from the UK, like advice on packaging, transportation and storage. You should anticipate a comprehensive international relocation schedule so that you stay up-to-date on what is happening and when.
Shipping services
Shipping containers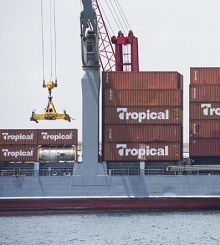 International removals can be quite stressful compared to the complete house removals within a region, and therefore it is imperative not only to plan every single step carefully, but also to opt for a reliable and professional international removals services.

While you are looking for a reputable and professional UK shipping company, you can browse through the Internet. You will surely come across the best international removal companies that even offer services such as European removals and international moving services, covering such destinations like Australia, USA, Canada, New Zealand and the whole Europe. The most popular destinations like Germany, France, Spain, Italy or Portugal. If you find them good enough, all you have to do here is to visit their office websites, and request a free removal quote and more information related to their shipping services. Alternatively you can use our www.moving-firms.co.uk comparison website where you can get up to 5 quotes from best shipping firms in your area.