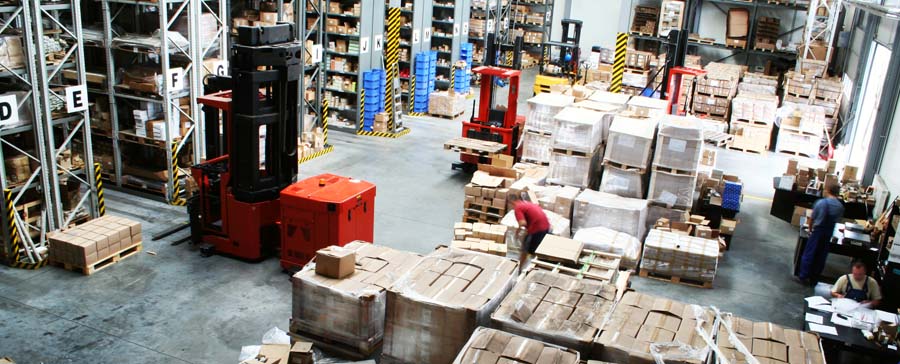 Warehouse moving
Commercial removals can be quite stressful. The larger the area is, the more stressful it may get for you while you are on a quest to relocate. For this purpose, for a warehouse relocation, there is a lot that you need to prepare.

First and foremost, start doing a business analysis. This analysis would comprise of the changes that will be made once you moving warehouse, any demerits or anything else that will assist to advance the warehouse removals operation successfully.
Choosing the right warehousing moving services is easy once you are aware of what to look for. The company you choose should offer you with the needed solutions that are tailored to meet your requirements. However, when you outsource warehouse relocation to professionals, you stay sure your stuff will be delivered by well-trained, professional team who pride themselves on reliable and polite.
Once you have established a warehouse relocation team, the process of your warehouse moving begins. This process might be broken down into four different pieces. The initial process, at least two weeks before moving, then it should be three days before you move, and then what needs to be done on the moving day.
Warehouse moving services
Stock of boxes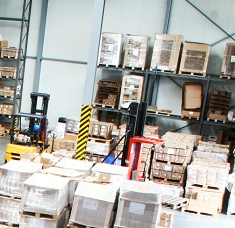 The initial phase is going to narrow down each and everything that you're going to move, workforce needed like the warehouse movers and the designers. The post office should also be contacted as to arrange when to begin sending the mail to the relocation address along with the power/utility companies. You need to access all the equipment and machinery you currently have and if it is to be fixed, replaced or upgraded.
The entire schedule you should update at least two weeks before you start your warehouse removals process. Ensure everything is as per plan while you still have time for the move in date and all is within your budget. Stay in touch with your vendors. Any unused furniture, documents, or electronics can be moved to the new location at this time. You can have a newly formed team of on-site supervisors so that they can supervise and manage the on-site moves.
Three days prior to your move, is the time when everyone starts to panic. Try to keep calm and keep following the schedule. Ensure everything is done on time and all set to proceed. Phone connections and Internet must be operational, the computer systems still installed (it is advisable moving servers and computer at the end), the fixtures and furniture in its place and the employees must have their access codes, parking spaces and passes with them.
During day of moving warehouse to the new locality, everything from your previous location must be properly placed in new location. All the damages that have occurred in old location should be properly evaluated and the area should be fully cleaned. Cancel all the relevant accounts or transfer to new location. Put everything in its place in the warehouse on the day. This day should be spent documenting things that will help evaluating the warehouse removals process and any issues that may incur.
Warehouse location
New Location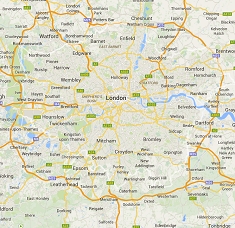 The next thing you need to take into account considering the market analysis is which is the best location for you. Would it be London, Birmingham or any other place? You should base this information as per the regional and local markets, businesses and towns in area of where you would prefer to establish. Market indicators, customer's profile, customer data and relevant statistics should all be taken into consideration. As soon as the preferred location becomes visible, you can begin with your business dealings and narrow down the preferences to the exact location. In this regard, warehouse moving team will be assigned to assist you and decide better with the entire moving process.
If warehouse relocating is anticipated to create a completely new image, it is the best time when you should re-launch your brand. The market analysis can greatly assist with this segment so that you can determine the ideal rebranding slogans and tools.
Warehousing and Distribution Services
Warehousing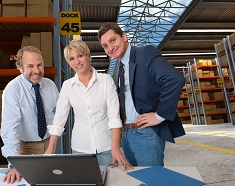 When you pick up the right warehousing or distribution solutions, you will not only enjoy a peace of mind that allows you to focus on crucial business matters, but also will be ensuring that all the operations are under control by dedicated and experienced warehouse and inventory management and that your delivered are being managed by well-trained, professional delivery drivers who pride themselves on reliable, polite and safe.
Warehousing, distribution services are not the ones that are offered by every delivery service, but there are various different reasons to take into account a delivery solutions that does offer such services to its customers. It does not matter if you work as a manufacturer, an importer or an entrepreneur whose basic function does not allow for proficient operation with warehousing and distribution, finding a reputable delivery service offering premium warehouse and distribution services provides numerous discrete benefits:
Establish Your Existence - You will be able to establish your existence in region where you do not have operational facilities, it expands your reach and allow you to serve your clients efficiently and effectively.
Saving Costs - Opting for a professional warehousing services offers considerable cost saving when compared to the cost of setting up your own dedicated distribution system. By choosing a delivery service that has a dedicated distribution network will benefit you with most skilled experts working that help you to cut down your costs by offering optimum efficiencies. If you are working worldwide and considering establishing your operations in one region, working directly with an established and reputable distribution service can benefit you with a low-cost solution to boost your presence.
Superior Allocation of Resources - Have you been wasting time, money as well as energy on the non-core activities? Opting for a warehousing service can assist you well to get back on the track. By offering affordable delivery and storage solutions, you can make efforts to start earning profits with the core activities of your business.
Enhanced Services To Your Customers - If you do not have these special skills with delivering and warehouse management services, you may find your clients suffering from it. Is it that you have a higher than the average storage expense? Have you been missing delivery or pickup deadlines? You may increase your customer's satisfaction by simply opting for a professional delivery service that is capable of meeting your requirements and also keeping your clients happy.
Latest Technology - Firms specializing in warehousing and distribution service should be making use of the latest technology that makes it extremely easy to meet not only your requirements, but also the needs of your customers. It is best to choose solutions offering unlimited customer service support, replenishment options and inventory tracking capability.