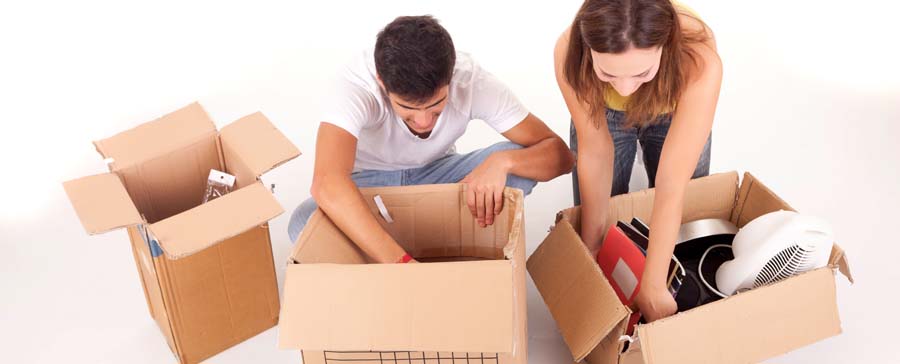 Removals is always imagine with chaos, turmoil, disorder, stress and und unexpected cost - no matter is it domestic removals or office relocation. It's hard to avoid moving as something forced us to change our place of living, but we always can omit some negative aspects that are accompanied moving. There is no doubt that difficulties are dependent on various factors such as: family, amount of stuff that we have to transfer, size of our, distance between our old and a new home and family situation ( it's much more harder with children). There is also a case of feeling bad about leaving an old house. Apart from those factors you should plan properly your moving so you can start easily new life without any problems at the beginning.
Before packing
Packing checklist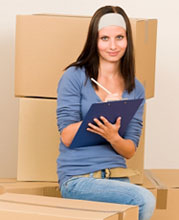 Good idea is to check what we've already got and eliminate those stuff that we won't need anymore. Seriously, you won't use old and burnt pots and pans. We don't have to throw away each of them. Some of them we can sell, give to our friends, family or to the poor. Those that are unnecessary we can get rid of. Whatever you are organizing house or office removals you should always make inventory of your stuff.
When we manage to throw all that kind of stuff, we can start packing. It's good to know that everything depends on how far we move. When it comes to the moving for example from Poland to Scandinavian countries it's better to sell most of our belongings and buy new things there. Sometimes it happens that cost of transport things is higher than their real value so it's good to calculate everything if we're not such rich to don't care about cost at all. Here're some tips that can help you with packing
make a segregation of things you're packing (don't mix kitchen appliances with your underwear)
protect your belongings with newspaper, paper or even towels
mark properly your boxes (to avoid unnecessary questions while unpacking such as: "Where're my cosmetics?")
use strong suitcase to pack your things to be sure that nothing bad will happen to them during transport
you should use new boxes in case of shipping overseas
Packing services
Packing materials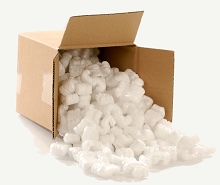 During packing you should have and idea how to transport your things from place to place. We have to main options to choose from. Whether transport them on our own or hire a moving company. The choice is dependent on amount of money that we want to spend on, possibilities of transport (it could be really hard to transport our belonging through the ocean) and individual preferences (not everyone likes entrusting their things). If we decide to hire a moving company we can ask them for a help with packing and unpacking appliances and furniture. They usually guarantee safe location of your stuff and can take care of secure your belongings so you don't have to worry about your goods. If you prefer to do the packing on your own, you can ask your moving firm if they can provide you with packing boxes at least a week before moving. If we decide to move on our own it's good to ask our friends or family for a favour, otherwise we are in risk of overloading our spin and unnecessary stressful situation. It's important to sort things that are to transport in order - it's logical that we should put heavy stuff on the bottom while light on a top, space between them we can use for bags with clothes and underwear. After packing all the stuff and making a few rounds to the new place we can finally feel the relief that the most tiring part of moving is already behind us.
In case of electronic equipment you may need some assistance with packing, especially when moving computers, TVs, home cinema or any other expensive and delivate items. Professionals will secure it properly for the time of moving.
Unpacking
After transporting your stuff to the place all you have to do is unpack them wisely for using them in a future. Don't star to clutter your brand new place! Before you start unpacking your belongings you should make sure that all furniture that we will storage our things in are clean. When all your boxes are marked with description and you only transported really necessary things unpacking should cause any problems.